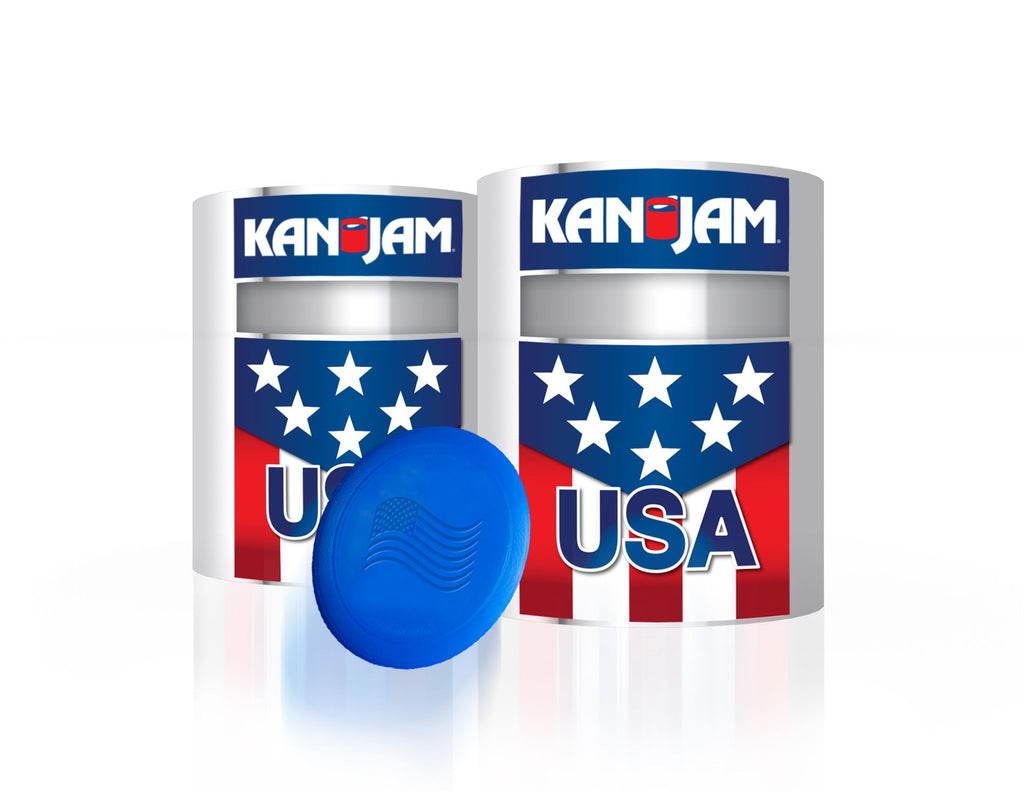 KAN JAM ORIGINAL DISC GAME – USA
THE PERFECT OUTDOOR GAME FOR CAMPING, TAILGATING, AND THE BEACH.
Kan Jam is a fast-paced 2-on-2 flying disc game!!!!!!!!!!!!!
The Perfect game to play with your buddies on the beach or with your family in the backyard
Kan Jam is easy to pack and easier to set-up, making it a great camping and tailgating game
Kan Jam is currently played in over 5500 schools across the country!
Score points by throwing the disc toward the goal and having your partner deflect it.
An Instant Win occurs if you throw the disc directly into the goal with no help from your partner

DESCRIPTION

2 durable, highly portable official Kan Jam premium white goals
4 custom designed USA logo's for each premium white goal
Custom designed blue USA flag 168 gram flying disc
Kan Jam is part of the Wild Sports Family of Brands. Check out our other great brands, Wild Sports and Proline Tailgating.