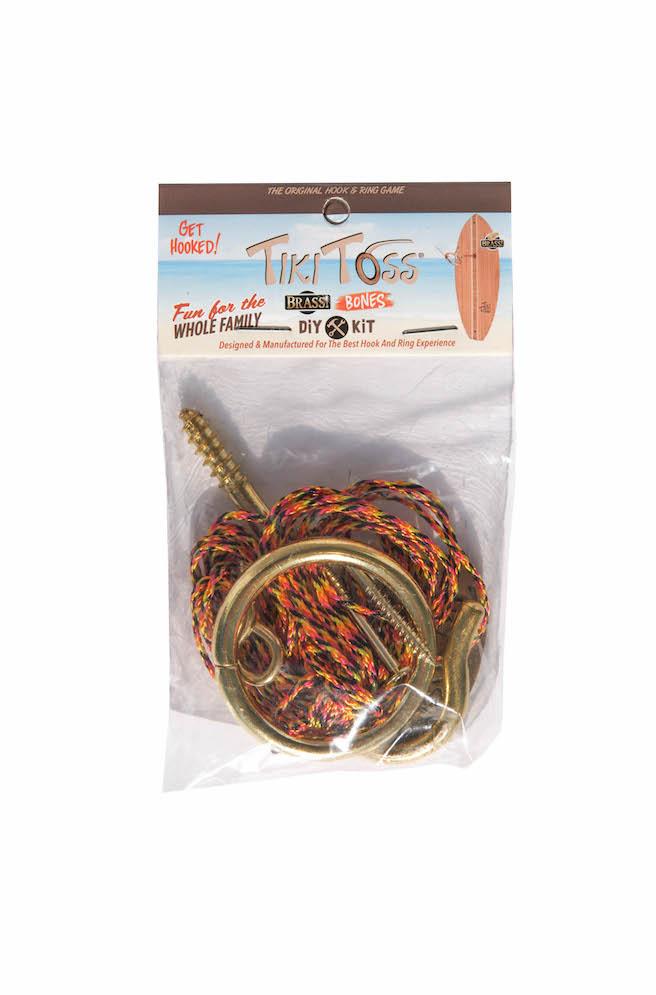 Brass DIY Tiki Toss Essentials
We get it!  No need to let us know that anyone can make a ring hook and ring game with common parts from the hardware store.  We love DIY! That's why we offer a DIY kit for the person who wants to design a killer custom backboard - Or the one who just wants to stick a hook in the wall.  However, we are not a hardware store and our components are not common.  
Crafted with the ultimate Hook and Ring Experience in mind, our brass components are designed and manufactured in house. Our Low Profile threaded hook, Pass Through Ring, Signature String, included eye hook, mounting screws and cord lock sets Tiki Toss apart.  Also included is a brass Tiki Toss badge to make your work of art official Tiki Toss! Please share Official DIY Tiki Toss projects with us and look out for design contests. Maybe your design can be the next backboard we bring to market! Note:  this is not a replacement component set for Official Tiki Toss Backboards.