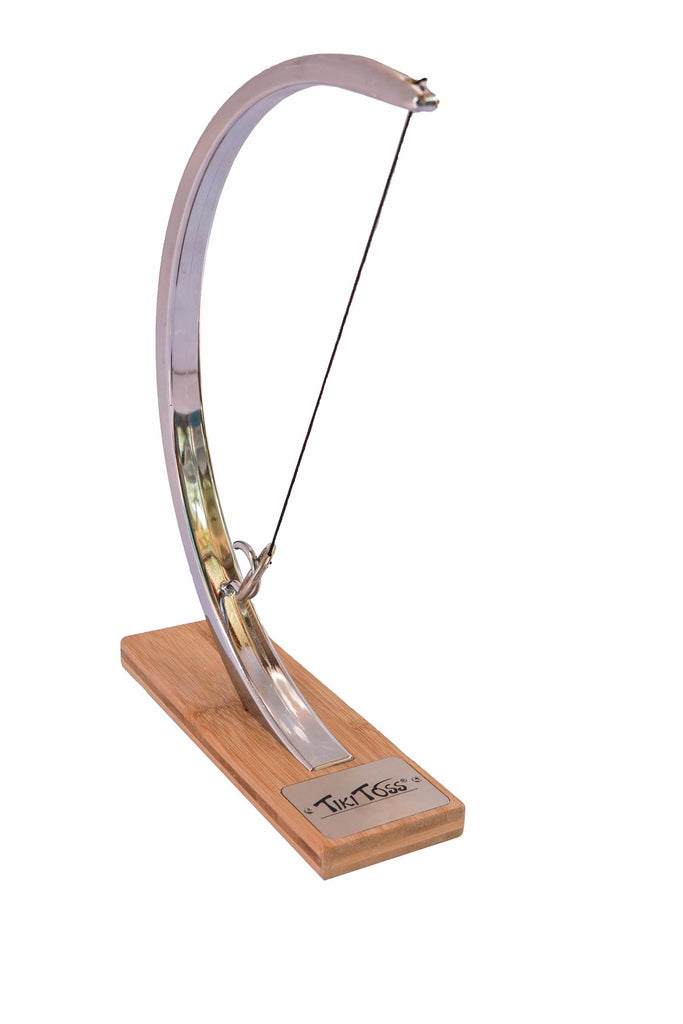 Desktop Tiki Toss Chrome Plated
NEW!  For the Desktop, Coffee Table, Bar, Kitchen Island, etc.
Display and Play Tiki Toss Desktop anywhere and bring it along to your next event!
Fun for the Whole Family.  
Great executive gift but difficult to keep away from the kids!  
Bamboo Base.  Chrome Plated Radius.
No mounting necessary!  Ready to play and just as fun, addictive and rewarding as the wall mounted editions!  Set on the coffee table, kitchen island, desk, bar or any other surface in the house - or take it on the go.  Originally designed as an executive toy, we quickly learned that was entirely too restrictive. Truly fun for all ages and wherever it's placed, Tiki Toss Desktop will get plenty of play!  Trick shot ready. How many passes can you get before landing the ringer? 
Chrome Plated Edition:  100% Bamboo base. Chrome plated radius.  Stainless steel logo plate. An Official Tiki Toss product.