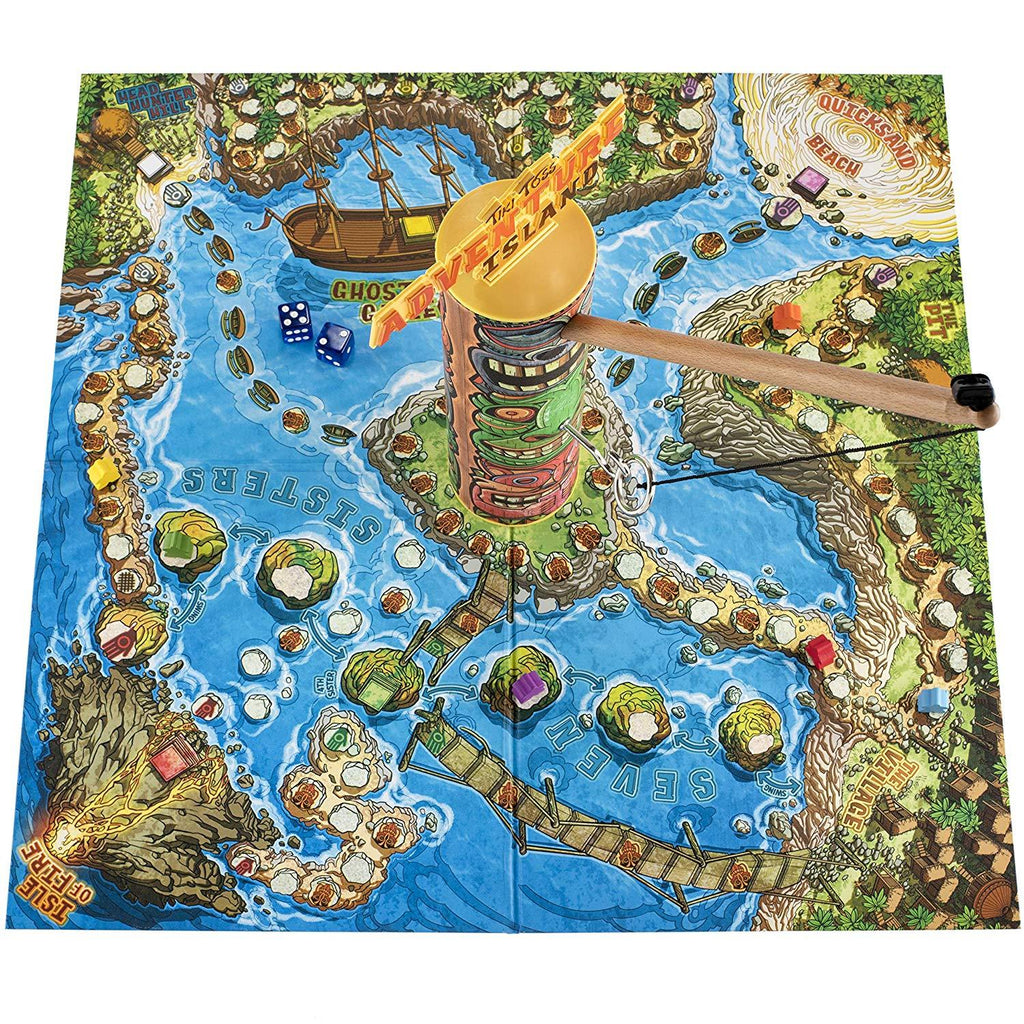 Adventure Island Tiki Toss Board Game
A traditional board game with a new hook!  Combine the luck of rolling dice and drawing cards with the skill of Tiki Toss!
Your Village is in trouble with the Tiki Forces that be!  They are angry and demand 5 Precious Rings in order to spare the Village.  Two to Five Villagers are chosen to brave the dangers of Tiki Toss Adventure Island but there can only be one Hero!  Can you be the first to collect the five rings (Gold, Silver, Ruby, Emerald, Coral) and return them to the village?
In order to collect the 5 rings, Players must embark on a journey through Quicksand Beach, The Isle of Fire, The Fourth Sister, The Ghost of the Galleon and Head Hunter Hill.  Along the way, Tiki Toss skills are essential! Although each player must beware of Sirens, Eruptions, being sentenced to the Pit and more, the biggest challenges can come from an opponent!  You may be skipped, reversed or have a ring stolen by an opponent at any time! Trust no one. The stakes are high and the race back to the Village is on!   
To be the Hero requires a balance of Luck and Skill!  The Dice may be on your side and you may draw the right cards, but do you have the skills of a Tiki Toss Master?   Can you handle the pressure? An Official Tiki Toss product.