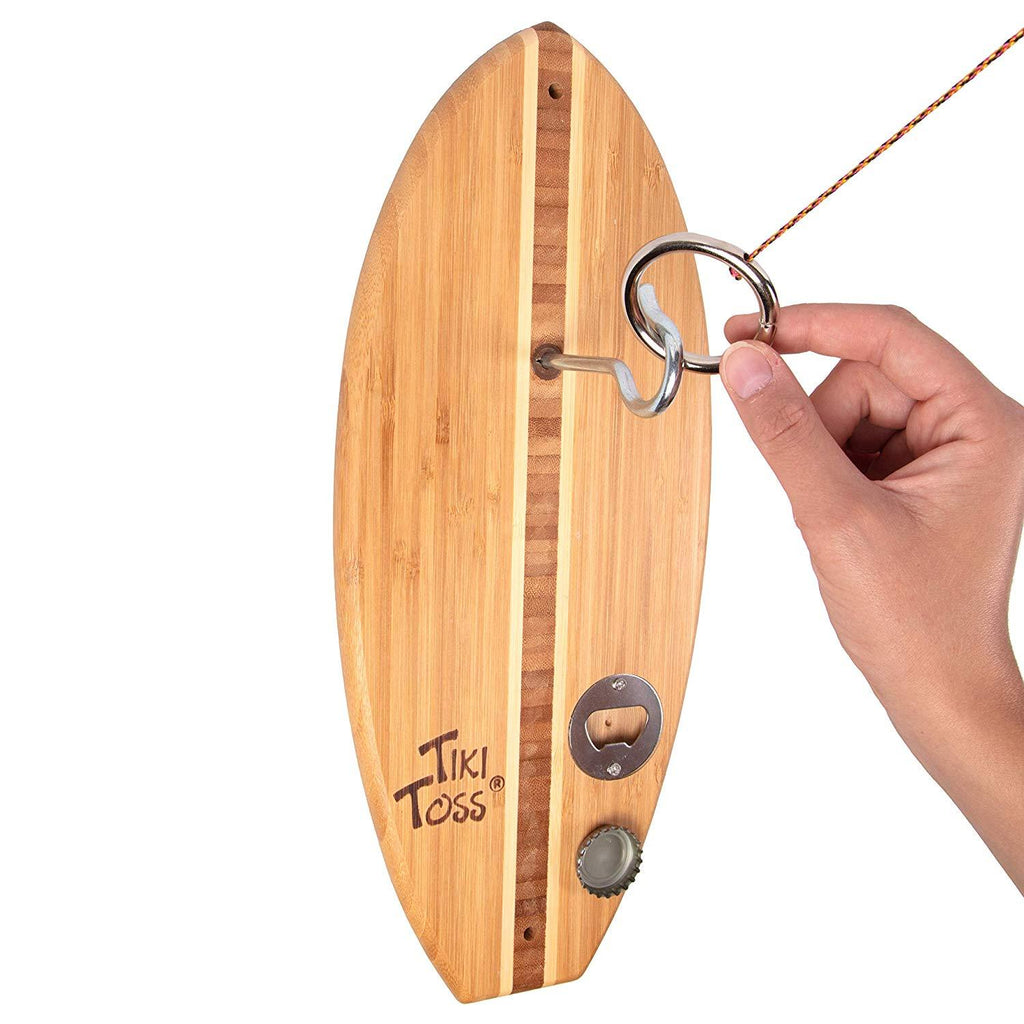 Tiki Toss POP (Bottle Opener)
We just figured, Tiki Toss is for adults too, so, Why not?!  Our Original and Flagship Tiki Toss with a POP! Includes a flush mounted Bottle Opener and Magnetic Catch for Caps!  We mentioned, "Life of the Party", right?   
Tiki Toss, The Original Hook and ring game is addictive, competitive and always the life of the party!  Mount indoors or out and take your parties, barbecues, get-togethers, reunions, etc to a new level! Play solo while on a work call or use to settle family decisions.  Whether in the backyard, basement, garage, mancave, dorm room, game room, or anywhere else in the house, Tiki Toss will get continuous play. Just minutes to set it up and the competition begins! 
Crafted with the ultimate Hook and Ring Experience in mind, all components are designed and manufactured in house.  100% Bamboo Backboard, Quick Connect Hook, Pass Through Ring and Signature String sets Tiki Toss apart from copycats.  When it comes to Hook and Ring, make sure it's Official Tiki Toss!  
5 minute set up

100% bamboo backboard.  All components included

Fun for ALL ages

Increases eye-hand coordination

Addictively enjoyable
Every piece unique!